News Archive: | 2016 | 2015 | 2014 |
2014 News
December
24/12/2014: MERRY CHRISTMAS from R-TEK
R-Tek Motorsport Services wishes everyone a very Merry Christmas and a Happy New Year, please drive safe and leave the racing to the race-track. See you all in 2015.


11/12/2014: NSW's Nathan Kumar has a 3rd successful test for R-Tek
Sydney based Nathan Kumar has had another successful test in preparation for next year, Kumar completed plenty of laps lapping consistently in the 1:09's in the older '04 model Dallara. Further tests are planned early in 2015 in preparation for next year for Nathan and a number of drivers keen to make the grid at Sandown in March.
---
November
22/11/2014: FOR SALE - F307
To make way for the arrival of two new F308 cars, we are offering one of our F307 cars for sale. More details and photos will be added soon.
Contact Ian Richards on 0403 054 602 if interested.

20/11/2014: R-Tek shaping up for an exciting 2015.
After a productive trip to the 2014 Macau Grand Prix, R-Tek Motorsport Services is pleased to be expecting arrival of two F308 Dallara-Mercedes for the 2015 Australian Drivers Championship.
There has already been great interest for 2015 with a number of test drives already lined up with the prospect of running cars across all 3 classes.

2/11/2014: Roland Legge, 2014 Kumho Cup Champion and Rookie of the Year
The 2014 Formula 3 Kumho Cup went down to the wire at the final race at Sydney Motorsport Park, R-Tek Motorsport's Roland Legge taking the title. The 16-year-old fresh out of karting finished 2nd in race 1 on Saturday.
Legge won race two Sunday morning and crossed the line comfortably in 1st (4.7sec), however a 5-second penalty for rolling at the start saw him relegated behind ultimate winner Nathan Gotch in the end. This was still enough to claim the title. Roland was also voted the 2014 Rookie of the Year in an All-Star field.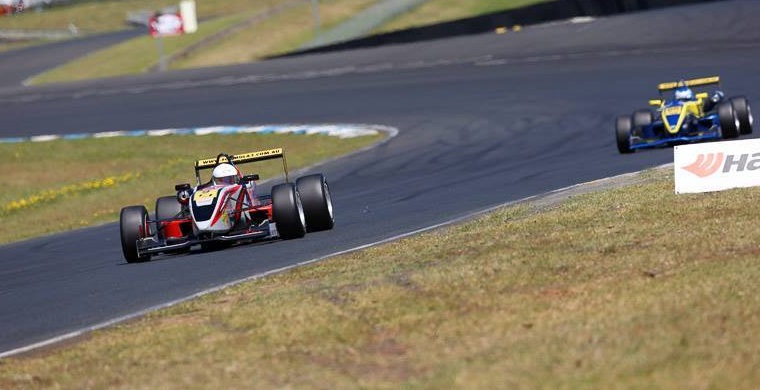 ---
October 2014
11/10/2014: FOR SALE - F304 **Updated** SOLD!
To make way for the arrival of two new F308 cars, we are offering one of our F304 cars for sale.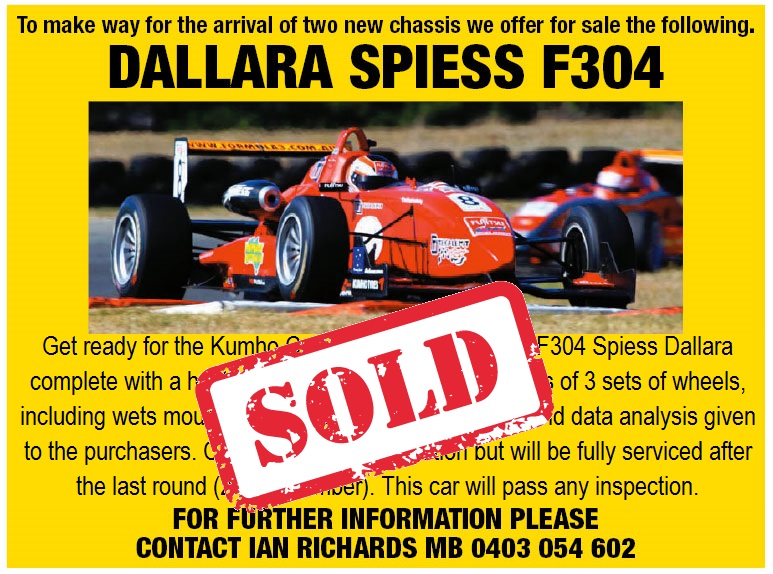 Contact
ianrichards@r-tek.com.au