News Archive: | 2020 | 2019 | 2018 | 2017 | 2016 | 2015 | 2014 |
2016 News
August
12/08/2016: ROUND 3 LEGGE ON PARADE, Roland Legge to take to the streets in MacKay
Roland Legge to take to the public roads in MacKay

Come see Roland Legge take the R-Tek Motorsport Services Dallara F311 Mercedes-Benz down River Street.

3:00pm Saturday

August 12th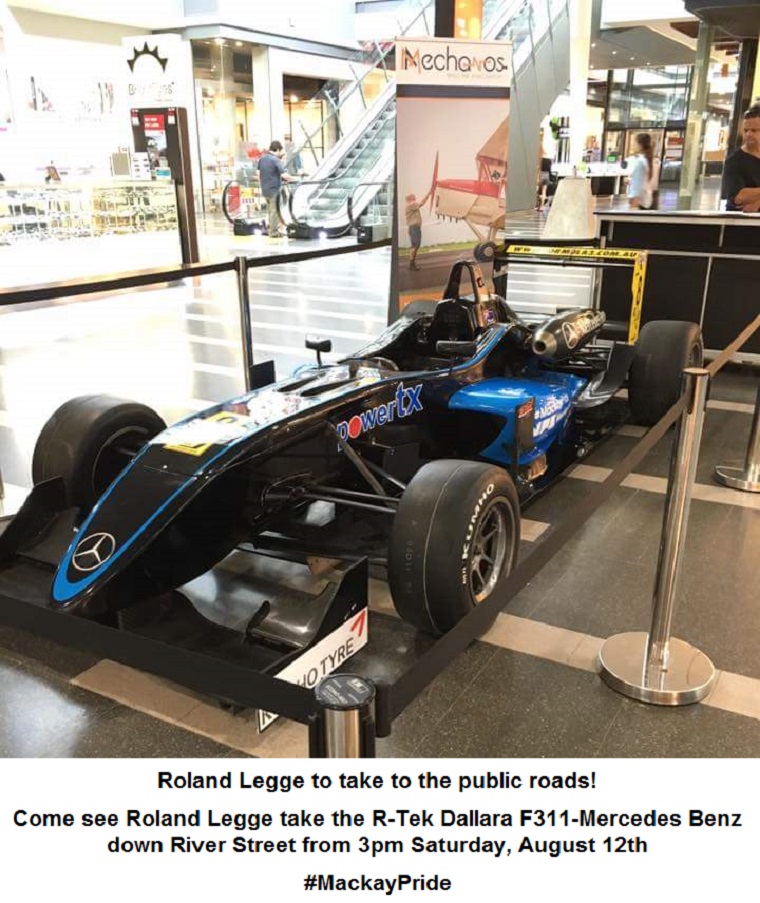 ---
June
12/06/2016: ROUND 3 WINTON RACEWAY, Another difficult weekend for Legge and Kumar
Round 3 of Australian Formula started off very promising for R-Tek Motorsport Services with Roland Legge fastest in the opening practice session. Legge was then pipped by two-tenths of a second for the All Properties Group pole postion after having provisional pole for much of the session. Nathan Kumar continued improving to be 5th outright on the grid.

Race 1's promise lasted till turn 1 with Legge pushed off by a late braking Chris Anthony. Anthony and Legge approached turn 1 side-by-side, with Anthony locking a brake and sliding into Legge, who then went off circuit to the right of the marshal's post at Turn 2, putting him out of contention. Legge continued rear of field but retired a few laps later with a gearbox issue. Kumar benefited placing 4th outright and 2nd in class.

Race 2 saw both R-Tek drivers in a spin. Legge got off the line well to make it up to 3rd on lap one however the gearbox gremlin was still present and a spin at turn 1 dropped Legge again to the rear. Nathan Kumar was running well up in 4th until a spin also dropped him down the order. Legge and Kumar recovered to 4th and 5th.

The final race of the day proved to be difficult again, Legge managed to consolidate another finish to take 3rd for the round. Kumar, who had been battling a bout of tonsillitis managed 2nd for the round in National Class. Both drivers are keen to get to Sydney Motorsport Park for round 4 in July.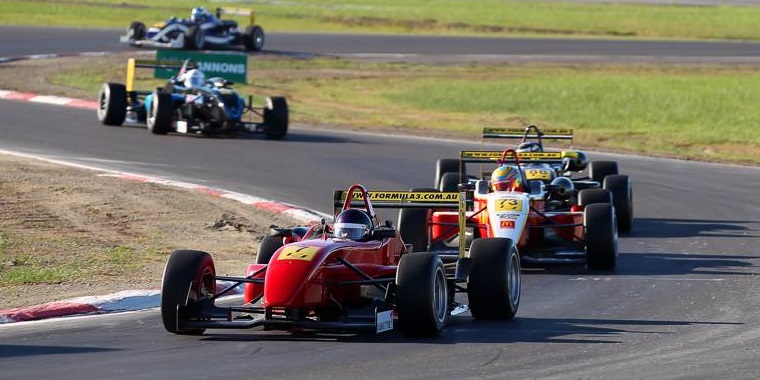 ---
May
30/05/2016: ROUND 2 PHILLIP ISLAND, Difficult conditions lead to a tough weekend for Legge and Kumar
Conditions at Phillip Island for round 2 of Australian Formula 3 were trying at best, with semi wet session over the course of the weekend.
The weekend began very promising in qualifying with Roland Legge 3rd fastest in very cool conditions only half a second off pole. Nathan Kumar was ever consistent qualifying 6th.

Race 1 was eventful to say the least, light rain and slick tyres made for greasy conditions. Legge had to pit at the end of lap one dropping to last. Kumar got caught out by the tricky conditions having a small spin which briefly brought out the safety car. This was good news for Legge initially but overlapping before the start/finish line led to a drive-through penalty whilst running 2nd dropping him again to the rear. Legge recovered well to finish a very respectable 4th place, Kumar rejoined to finish 6th.

Races 2 and 3 continued to prove difficult. Legge maintained a strong 3rd position for much of the race until he ran out of tyres on the last lap of Race 2 finishing 5th with Nathan Kumar coming home 6th.

Race 3 both Kumar and Legge consolidated a consistent weekend with a 4th and 6th place respectively to salvage a good points haul in every race.
Legge managed 3rd for the round after a tough weekend. "We were pretty up and down all weekend. It was a great effort to finish in third. I'm looking forward to Winton where it'll suit our car"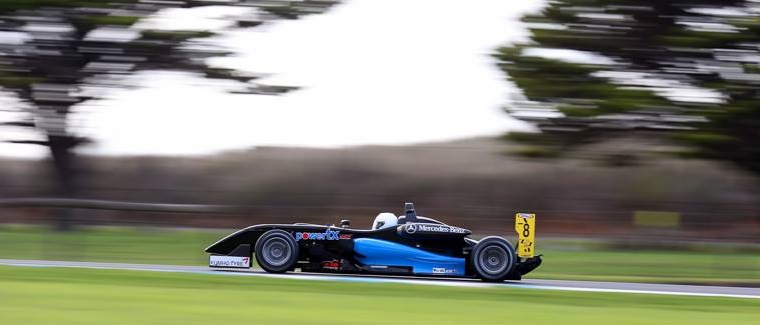 08/05/2016: Frankie Maiolo Tests for R-Tek Motorsport
R-Tek Motorsport was in action at Mallala Raceway over the weekend at an open practice session, with national class campaigner Nathan Kumar in action fine tuning his skills for the next round at Phillip Island. The big news however was 2015 Formula 4 competitor Frankie Maiolo taking the next step on the FIA's open wheel pathway stepping into a Dallala F307 for a shakedown run.

Maiolo was immediately blown away by both the extra acceleration and braking ability of the Formula 3 machinery saying "the stopping power is unbelievable. Everything is just so much more than last year, the acceleration, the grip, the brakes, the aero, it's been an amazing experience."

Conditions were tricky at the best of times with high winds and dust in the morning followed by patchy showers in the afternoon.

Despite the tough conditions Kumar got some more valuable seat time in preparations for round 2. "It was tough, with the wind and the dust there was just no grip. It's always good to get back in the car though".

R-Tek are looking forward to round 2 and are hoping to see Maiolo in the grid in the near future.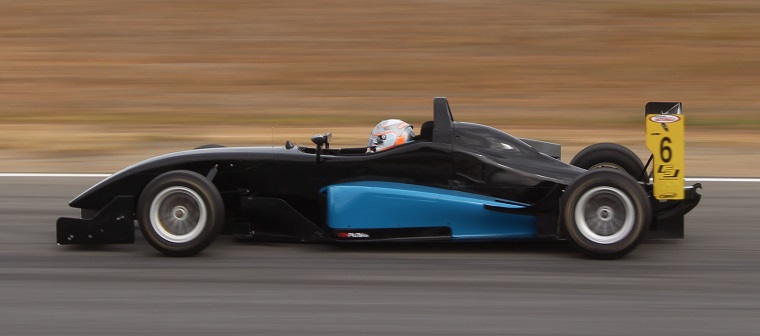 ---
April
03/04/2016: ROUND 1 SANDOWN, Promising start to 2016 Australian Formula 3 for R-Tek Motorsport
It was a very promising start to the year for R-Tek Motorsport at Sandown Raceway for the first round of Australian Formula 3.

In race 1 Nathan Kumar finished 4th outright winning National class and turning laps faster than he ever has at Sandown. Roland Legge had contact trying to pass Shields with the resulting damage enough to end his race.

Legge charged through the field on lap one of race 2 to be 3rd at the end of lap 1. The top three eventually crossing the line covered by less than one second, Legge finished 3rd setting the fastest lap. Kumar finished 6th which was good enough for 2nd in the national class.

Race 3 and Legge jumped from 5th to be challenging for 2nd at turn 1, unfortunately he spun challenging Anthony for 2nd a few laps later beaching the Dallara on the Dandenong Road curb. Kumar benefitted finishing up one place in 5th with Legge making it back on track for 7th.
Despite a tough weekend Legge was upbeat "All the ingredients were there, the car was stupid fast but luck was not on our side" he said. Round 2 is at Phillip Island 28th and 29th of May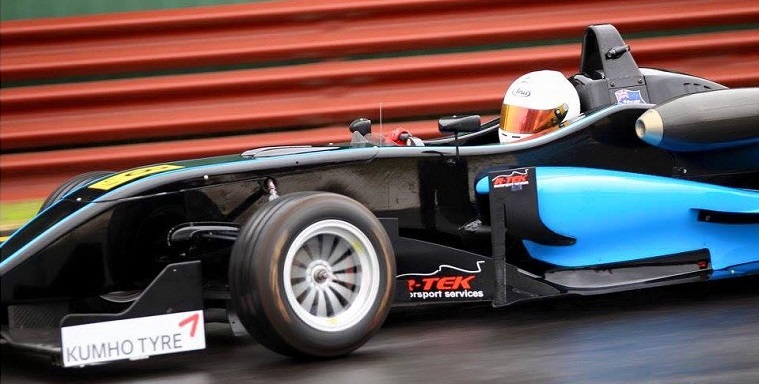 ---
March
15/03/2016: DRIVER ANNOUNCEMENTS
R-TEK MOTOSPORT have confirmed today that Roland Legge and Nathan Kumar will continue driving for the team in Australian Formula 3, starting with Round 1 at Sandown on April 1-3. Roland Legge will drive the car #8 Powertx Dallara/Mercedes in the Premier Class. Legge won the Kumho Cup Class in 2014, before graduating to the top class in the 2015 season, firstly with the team's 2007-model Dallara, before debuting the 2011 Dallara mid-season with support from noted talent spotter James Rosenberg. From the middle of the season, the newer specification Dallara was more often than not between 2015 Championship contenders Jon Collins and Ricky Capo, encouraging Legge and the team to continue into the new season. Legge took his first F3 race win at Queensland Raceway in August. "I'm looking forward to getting behind the wheel again," said Legge. "The car is quick and in the right circumstances there's no doubt I can fight for the championship. There's still a budget to find to complete all the rounds, but I'm determined to get some results on the board and show everybody what I'm capable of."

On the other side of the garage, Nathan Kumar returns for a second season, continuing to drive the Bluechip Taxation Services #7 Dallara/Opel Spiess. He steps up to join Legge in the top Premier Class. Kumar, who had no significant motor racing experience before the start of last season, was the outstanding improver of 2015. By the end of the season Kumar was at the front of National Class, taking fastest lap bonus points away from eventual class winner Luke Spalding. "I knew as soon as I finished last year I wanted to do it again. [I] wouldn't want to do it with any one else [other than R-Tek Motorsport]," said Kumar.

Team Owner Ian Richards is excited by the potential of his two drivers for 2016. "Roland has an incredible amount of potential and is a genuine chance for the title. He's one of the best drivers I've had in my team. We think this is his year to show his full potential. He's not called 'Lightning' because he's slow!" Richards enthused. "The new car has now had four outings, we're very close or at the front and we haven't exploited the full potential of the car as yet. Nathan Kumar had an outstanding season given his limited previous experience in motor racing, and if he can get the same level of improvement throughout the season we'll be very pleased."

Legge and Kumar will be at Sandown in Melbourne for the first round of Australian Formula 3 on April 1-3. R-Tek are now focusing on filling remaining seats for the 2016 season.

"We've got a 2007-specification Dallara, and a Kumho Cup 2004 car that we could run," Richards said. "The Kumho Cup car in particular is a very attractive option for a driver with not a full budget to go national open-wheel racing, and we've fielded a number of enquiries for that car."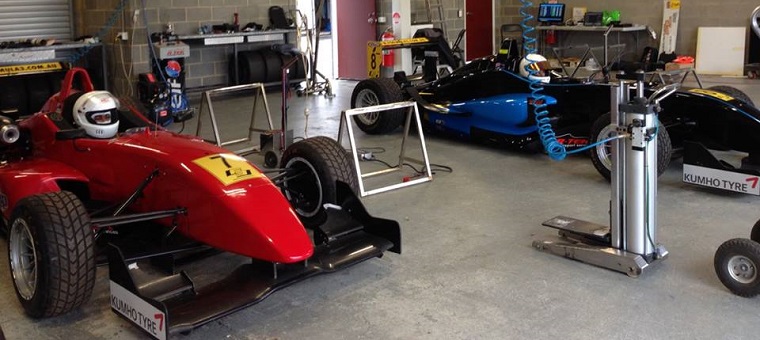 ---
February
04/02/2016: 2016 DRIVES: If you can drive a Kart, Formula Vee, Formula Ford or F4 - you can drive an internationally recognised FIA Formula 3 car with proven safety record for a lot less than you might think! Get the facts. Ring Ian on 0403054602 anytime.
Drives still available for 2016. For further information and what we can do for you, test days, costs etc. Call Ian Richards on 0403 054 602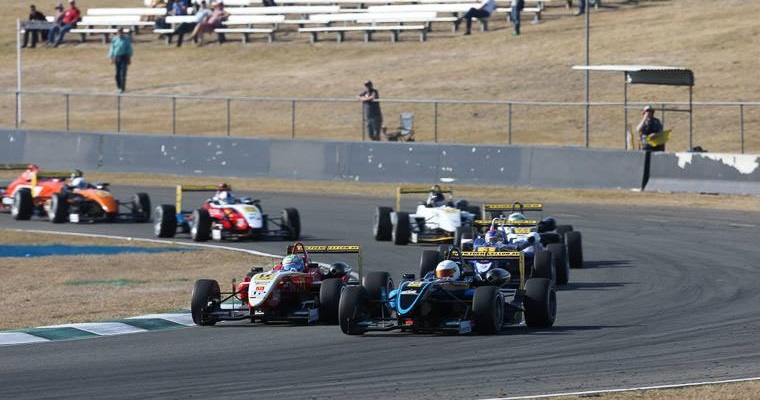 | | | | | | | |
| --- | --- | --- | --- | --- | --- | --- |
| | Car | | Class | Status | Driver | |
| | Dallara F308 Mercedes | | Championship | Enquiry only | Roland Legge | |
| | Dallara F307 Mercedes | | National (2012 Championship winning car) | Available Now | TBA | |
| | Dallara F307 Mercedes | | National | Enquiry only | Nathan Kumar | |
| | Dallara F304 Spiess | | Kumho Cup (2014 Kumho Cup winning car) | Available Now | TBA | |
---
January
04/01/2016: 2016 DRIVES: R-Tek Motorsport Services are currently taking expressions of interest for 2016. For further information and what we can do for you, test days, costs etc. Call Ian Richards on 0403 054 602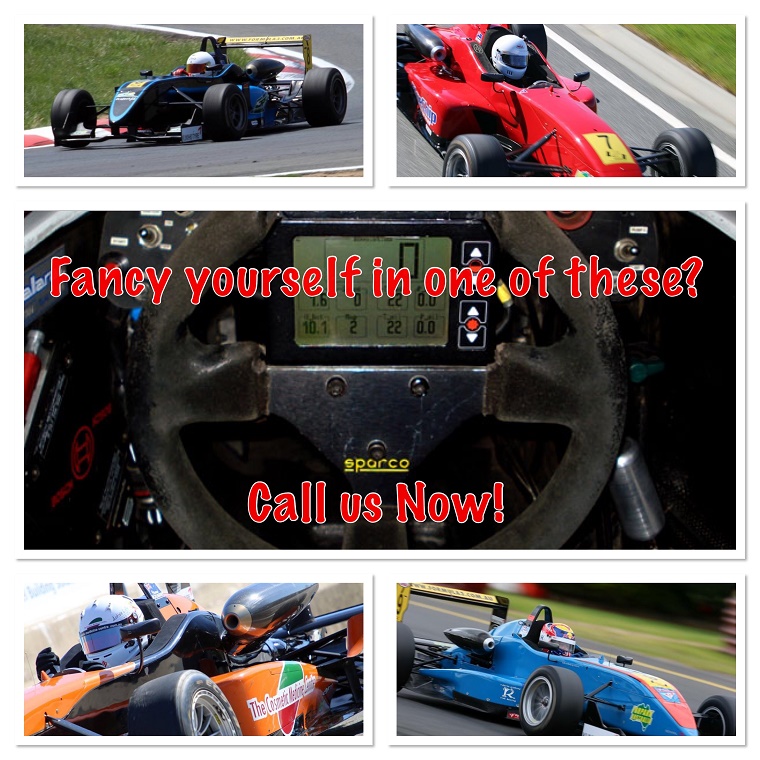 ---